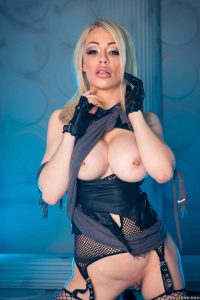 Chessie Kay was born on July 8, 1991, in London, United Kingdom. This cute starlet has blue hair and blue eyes. Her skinny body is in great shape because she regularly spends time at the gym and likes to run. Her 28G tits and a small tight ass make this girl extremely hot. Her boobs did not always look this way, as
she increased them from 28A to 28G
. She also did a lip job at some point. She studied mathematics and physics, but eventually she became a specialist in massage and facial massage. Chessie experienced her first orgasm by sitting on a washing machine in early teenage age. Because of her unrealized sexual fantasies she has always experimented and in the meantime realized that the job in the adult industry is just perfect for her.
Smokin' Hot
Chessie started her career in 2013, when she was 22 years old. She is a bisexual who loves boys and girls equally. It could be said that she is an oral sex specialist. She'll give her best when acting, regardless of whether there are one or three dicks or pussies in the frame. The size of the dick does not matter to her because she knows how to get what she needs. Plus, Chessie just loves to swallow. She likes all sex positions and it's when it comes to fucking the only important things to her are deep penetration and rough style. She especially enjoys creampie scenes.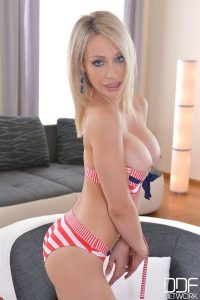 Besides these, you could have seen her in anal, interracial, threesome and various fetish scenes. She is a girl that always has something naughty on her mind but she doesn't like sex without foreplay. In her 5-year long career, she worked for many well-known porn distributors: DDF Network, Television X, Fake Hub, Private, Paradise Film, Brazzers, Killergram, UK Porn Kings, Eromaxx Films etc. She was nominated for Best Female Performer of the Year in 2015 and won the prestigious UKAP Award. Her job in the porn industry is not limited to fucking. She has also worked as a TV channel manager for many softcore channels. In the future, she sees herself as a MILF who will continue to fulfill her naughtiest sexual desires. 
London Doll
Chessie likes running and to walk with her dog in her spare time. She also enjoys traveling to exotic countries. Her favorite vacation place is Ibiza because she is a regular visitor to London night clubs where she's having fun with her friends. She masturbates daily and Hitachi Magic Wand is her favorite sex toy. She has already broke one. She may not be the most popular English porn actress but she has her own army of fans. From recently, she also has her website.  Date posted: January 4, 2019 TheLord